Here at G. King Construction, we specialise in conservatories and orangeries. But one question we often receive is:

"What exactly is the difference between a conservatory and an orangery?"
Hopefully, this post will not only teach you the difference between the two but which one is right for your home. The difference between a conservatory and an orangery is to do with base work, the quantity of glass and style of roof. This post will look at these differences in more depth.
History of orangeries and conservatories

The orangery was introduced during the Renaissance by the Italian nobility. Its original purpose of growing citrus trees, hence the name orangery.

The conservatory was developed later, not until the 17th century, and allowed European homes to grow exotic and tropical vegetation and plants. Historically, the conservatory was used as a fashionable greenhouse.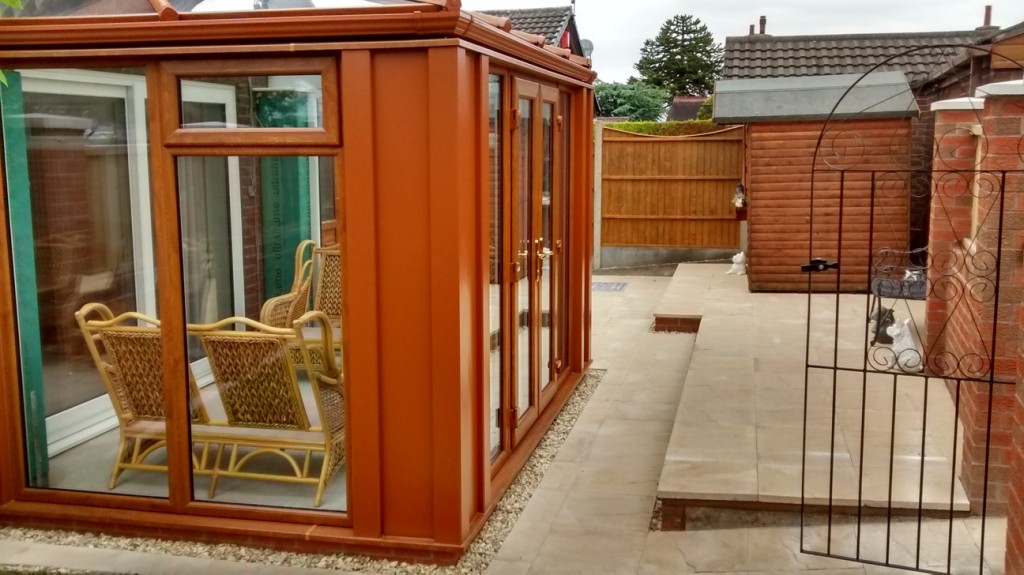 Roof & Glass

Generally speaking, the main difference between a conservatory and an orangery is that a conservatory has more glass. Also, orangeries typically have more brickwork and are larger in size than conservatories. However, the differences between can be a bit more subtle than may seem at first.

Structure

Because of its design, an orangery needs a more solid base than a conservatory does in order to support the roof.

Roof

An orangery roof is largely plastered with a roof lantern, typically placed centrally, whereas a conservatory roof is fully glazed.

Choosing between the two

A lot of this decision will depend on what you want from this project. Unlike an orangery, a conservatory roof is a fully glazed unit, which allows a conservatory to let in a great amount of natural light. So if you want to maximise the amount of natural light that enters your home, you may want to look at getting a conservatory. On the other hand, an orangery is seen by many to be a luxurious space with privacy.

Both modern orangeries and conservatories make full use of double glazing and modern glass technologies in order to keep the space warm during the winter months and cool during the summer months.

Get in touch

If you're trying to decide whether a conservatory or orangery is best suited to your home and if you're in the Stoke-on-Trent area, give Graham a call on 01782 641 499 or 07714 116 093 to discuss your options.