Many times, fences are installed for a particular purpose, which is usually to create a partition between you and your neighbour. Here at G-King construction, we have listed a few benefits of installing fences that you may not be aware of. We are also proud to offer fencing services throughout Newcastle-Under-Lyme, Stoke-On-Trent, Leek, Stafford, Market Drayton, Crewe, Sandbach Nantwich and Uttoxeter areas. If you would like to get in touch with us regarding our services, simply call us on 01782 641 499 or 07714 116 093 and we'll be happy to help.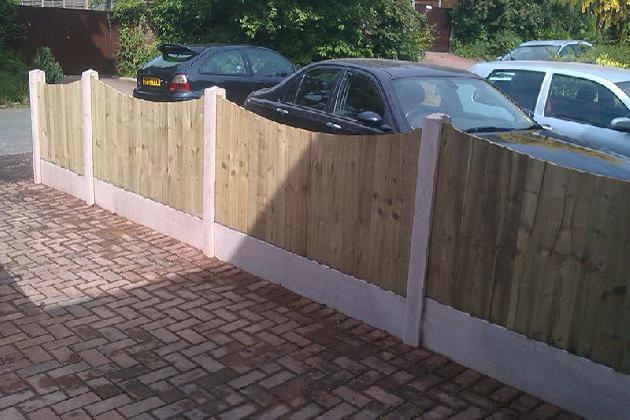 Benefits of Putting up a Fence
Whether you are thinking of adding a fence to your garden or around your property, there are many benefits that come with it. We have listed a few of these benefits down below.
Improve Security
Adding fences around your property improves the security of your home. It will prevent any unwanted guests or even animals from coming near your property. It also allows you to create a safe space for your children or pets by installing a residential fence.
Divider
Fences around your home are a great way to divide and create spaces. With many options available, you can create multiple traditional, stylist or contemporary spaces.
Visual Appeal
With plenty of decorative fence panels available, you can create a feature out of your fence to match your newly built conservatory or orangery. Find out about our conservatory and orangery services by visiting our services page.
Sound Barrier
Did you know that if you have noisy neighbours, installing a fence can help reduce unwanted noises out of your garden? The reason for this is that fences act as a sound barrier therefore you can relax comfortably in your garden.
These are just a few benefits of fences we have listed, if you would like to know more about the benefits of fences, please view our contact details down below and get in touch with us today.
Fencing Services in Newcastle-Under-Lyme
Thinking of installing fences around your home after reading our blog? Interested in our other general building services in Stoke-on-Trent?
Simply call us on 01782 641 499 or 07714 116 093 and we'll be happy to help. We will guide and assist you throughout the entire project from start to finish, so send us a message using our contact form to find out more information or email us at info@gkingconstruction.co.uk and we will get back to you as soon as we can. We hope you choose G-King Construction for any fencing services you may require.