Orangeries based in Trentham
Covering Newcastle-Under-Lyme, Stoke-On-Trent, Stone, Leek, Stafford, Market Drayton, Crewe, Sandbach, Nantwich and Uttoxeter
What makes an orangery different from a conservatory?
At G King Construction, we're often asked "What exactly is the difference between a conservatory and an orangery?" The key difference in an orangery is that it typically has less glass and more brick work than a conservatory, and also tend to be larger in size than a conservatory. Both conservatories and orangeries offer great potential in transforming your property and increasing the amount of living space in your home, but each have their own strengths. We'll be more than happy to help you decide which is best suited for you if you get in touch. For more information about the differences and the history behind it all, please read out blog post on the subject here.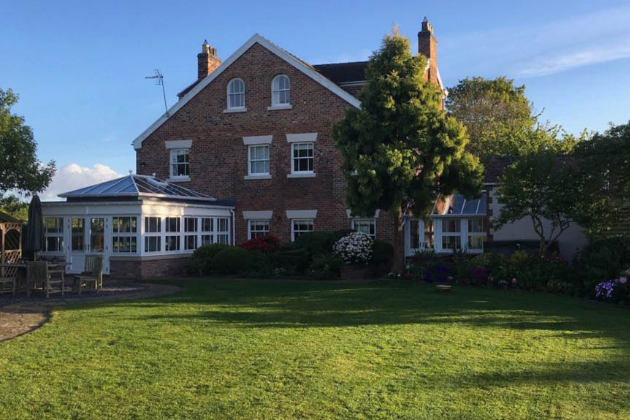 Our orangery service
We'll help guide you through the process of getting a new orangery and make everything as straightforward and hassle free as possible. When you choose G King Construction for your new orangery, you have peace of mind that you are going with over 20 years of experience, as well a high level of professionalism and expertise. Furthermore, our team of highly skilled tradesmen are committed to going above and beyond our customers' expectations and to respect the environment we work in.
Get in touch today if you are interested in a new orangery
If you're looking for free and friendly professional advice or are interested in arranging a time where we can visit your property and provide you with a free quote, then please get in touch with us today. To contact us, please give us a call on 01782 641 499 or 07714 116 093. You can also send us a message using our contact form, feel free to use whichever method is most convenient for you! Thank you and we look forward to hearing from you.