Orangery built on a raft foundation

For images of the project, please click here.
The latest job has been interesting to say the least!!

It is an orangery built on a raft foundation. There's also a retaining wall to knock down and rebuild 1.5m further back, reusing the original bricks.

The raft foundation had to be designed by a structural engineer due to the housing estate being built in the close proximity of an old colliery. The footings were excavated to the usual depth of 1m, but were specified to be 1450mm wide instead of the usual 600mm!!

Hardcore was then added to the footing and wackered in layers to give a total of 300mm compacted hardcore. A layer of visqueen is then laid on top of this, before the cage is added. 4.5m3 of structural concrete is wheelbarrowed and poured on top to cast the 'toe' of the footing.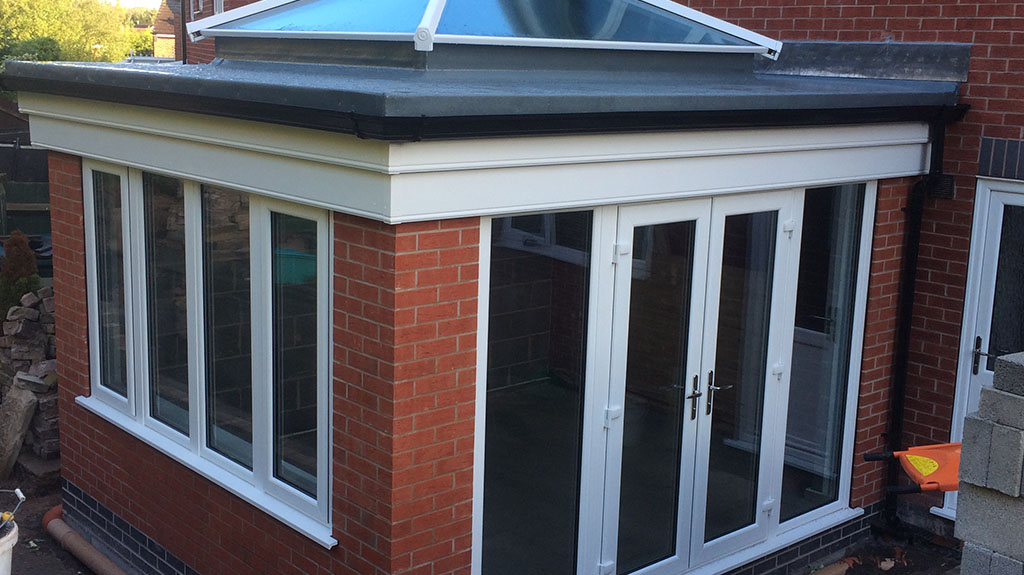 Building can finally start, and the orangery is set out up to within 2 courses of brick below DPC. This acts as a retaining wall so that the sub floor can be cast, but firstly the middle had to be excavated and filled up with compacted hardcore in layers as before.

Another layer of visqueen is added and lapped onto the previous layer that is in the toe.

2 layers of reinforcing mesh are laid on top of this, and spaced apart, and tied together where the mesh laps.

Another 4.5m3 of concrete is wheelbarrowed in and tamped level. This is essentially the raft footing complete.